Environmental Index Balances Efficiency with Comfort
The Environmental Index provides a simple and effective solution, allowing you to assess the comfort levels of every zone, floor and building of your facility with just one look. Accessed through a broswer using WebCTRL®, the Environmental Index is shown on an easily read analog gauge. It is easy to use, translating into efficiencies that will save your company and you time and money!

WebCTRL's EnergyReports is Released
Sustainable building operations are all about minimizing energy consumption while maximizing comfort. WebCTRL's EnergyReports offers an incredibly flexible and easy-to-use reporting tool that uses extensive trending capabilities for metering energy consumption and our Environmental Index for measuring comfort.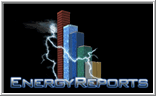 Powerful and Intuitive Front End for Building Control
WebCTRL is a premier building automation system, offering an intuitive user interface and powerful control features. WebCTRL can be accessed from anywhere in the world through a standard web browser, without the need for special software on the workstation. Developed entirely around proven open standards and web-based technologies, WebCTRL's server software will run on many different platforms.